Our Cheap Travel Insurance
At Travel Insuranz we offer a wide range of cheap travel insurance options to suit every type of traveller, trip, budget and destination. Whether you're travelling for business or pleasure; on your own or with your family; we can provide travel insurance Australia wide and overseas so you can travel safe and worry-free.
For more information about our comprehensive and affordable travel insurance policies, please see our Frequently Asked Questions and Product Disclosure Statement.
Cheap Travel Insurance for Every Traveller
Browse our various types of travel insurance and find out what is included in the cover below. For a no-obligation quote, simply enter your travel details and receive an instant travel insurance quote for your next trip!
International Travel Insurance
Our international travel insurance will cover you no matter where you are in the world, to protect you, your family and your belongings when the unexpected happens. From medical emergencies and flight cancellations, to natural disasters and a huge range of recreational sports and activities, Travel Insuranz can provide you with reliable financial protection and peace of mind so that you can make the most of your trip.
Select a level of international travel insurance that works for you, your budget and your travel plans, and enjoy your overseas trip knowing you'll be compensated in an unexpected emergency.
How our premiums are calculated
Travel Insuranz calculates the cost or premium of a travel insurance policy by considering a number of factors including, but not limited to:
The length of your trip
Age of the traveller(s)
The travel plan selected
The region/s in which you will be travelling
Whether a single-person or multi-person policy is purchased
Options and extras selected including extra cover such as Snow Sports cover
Single and Multi Trip Travel Insurance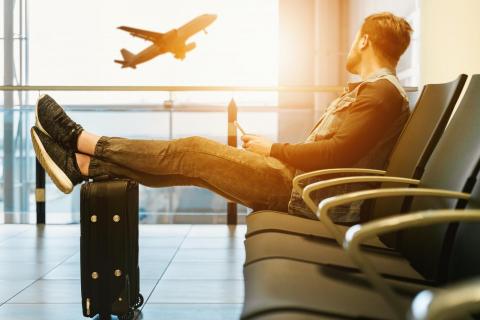 At Travel Insuranz we also offer flexible single and multi trip policy options, to allow you to take out the most effective and affordable plan for you. Both types of policies are very similar in what they cover and the levels of protection they offer, but if you are a frequent traveller then you have the option of saving money by taking out multi trip travel insurance.
Here's how they differ:
Single trip travel insurance needs to be purchased each time you travel. So if you only plan trips once in a while, then single trip travel insurance will ensure you are fully covered for your time away.
But if you travel more frequently than once or twice a year, multi trip travel insurance offers fantastic value for money and saves you having to take out a new travel insurance policy each time you go away. It covers both domestic and overseas trips, and gives you the option to cover your partner and children independently of each other so you can all travel on your own.
Simply choose the region you want to be covered in and when you would like to 12 months cover to start from. If you plan on skiing or snowboarding we have even better news! Our annual multi-trip policies include up to 21 days of snow sports cover at no additional costs.
Our affordable policies cover the following situations:
Medical expenses and emergencies
Flight cancellations, delays and curtailment
Loss, theft or damage to your baggage and belongings
Sports and recreational activities
Catastrophes and terrorism
Working holidays and volunteering
And much more! View our Summary of Cover to see what is included with every international travel insurance plan.
Important Tip:
Make sure you select the correct area or areas of travel that you will be visiting when applying for international travel insurance, to ensure that you are fully covered wherever you are in the world.
This should include any stopovers – even if just for one night – and any destinations that you visit as part of a cruise holiday.
Backpacker Travel Insurance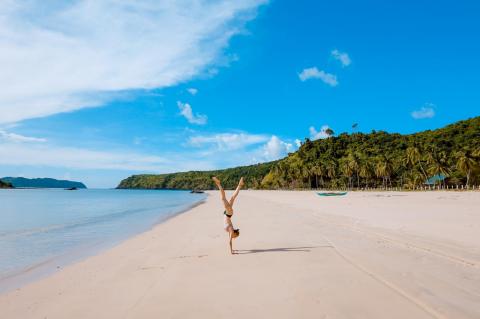 As one of the most crucial forms of travel insurance, backpacker travel insurance will cover you for your health and belongings when you're travelling around the world out of a backpack or suitcase.
With 24/7 medical assistance from anywhere in the world, and cover for nearly everything you may need including flight cancellations and travel delays, your baggage and personal belongings, and sports and recreational activities, you'll have the freedom and financial security to make the most of your backpacking trip.
Our flexible policy options and varying levels of cover allow you to select a plan that suits you. Every backpacker travel insurance policy from Travel Insuranz also comes with a number of additional features automatically included, such as:
Cover for both short and long trips
The ability to purchase and extend your policy from overseas
Cover for a massive range of sports and recreational activities, including high-risk activities – see all the activities we cover here.
Cover for working holidays and volunteering overseas
A 14 day 100% Money Back Guarantee
Immediate cover as soon as you take out a policy
All valid, fully documented claims paid out within just 10 business days
At Travel Insuranz we also provide reliable cover options even if you don't yet have a return ticket, or don't plan on returning to Australia at all. So don't take the risk – take out backpacker travel insurance and see the world on your own terms, without any added worries or stress.
Student Travel Insurance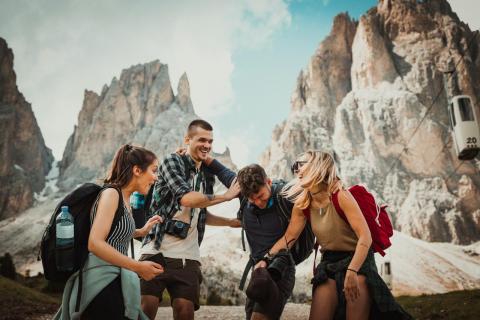 Whether you're still at school or you're taking a trip between university semesters, Travel Insuranz has a wide range of student travel insurance policies to ensure you are compensated in an unexpected emergency while you're away from home.
Our cheap travel insurance Australia wide and overseas will cover you no matter where in the world you're travelling to, or how old you are. We provide group cover – perfect for school study tours – and single child cover for young students travelling on their own.
And if you're a university student, we offer varying levels of affordable cover to suit your budget and trip.
Take out a student travel insurance plan with Travel Insuranz today and you will automatically be covered for:
Medical emergencies and illness with our 24/7 international medical assistance team
Loss or damage to your luggage and valuables
Theft of your belongings
Flight cancellations and travel delays
And much more – see our Summary of Cover for exactly what is included in your policy.
Going on a student working holiday or volunteering overseas? We've got you covered for that too! Any non-manual, non-hazardous work you do while you're away such as teaching, office or bar work, and even fruit picking, is automatically included in your insurance policy.
Get in touch if you need more information or aren't sure whether the work you will be doing is included in your student travel insurance plan.
Australians Already Overseas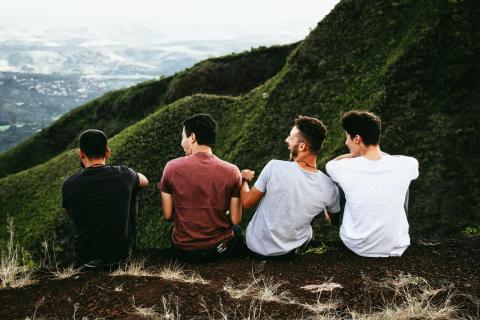 It happens all the time. Travellers forget to take insurance before they leave home, or they have a policy through another insurer which has expired. If you are an Australian resident overseas planning on returning to Australia at the end of your current trip, then Travel Insuranz is the perfect solution. A lot goes into planning an overseas trip and travel insurance can sometimes be overlooked which is why we have made purchasing travel insurance from overseas easy!
Our policies provide comprehensive cover with multiple plans to choose from so you decide which plan best suits your travel insurance needs.
To find a summary of benefits please click here.
Are you eligible?
• You must be an Australian Resident or Australian Citizen
• Returning to Australia on the end date on your policy within the next 365 days
• Age 70 or under
Important Note: All Travel Insuranz policies purchased overseas incur a 48 hour stand down period from the date you buy your policy, no cover will be provided within this timeframe.
For full details and the terms and conditions of this policy please view our product disclosure statement by clicking here.
Cruise Holidays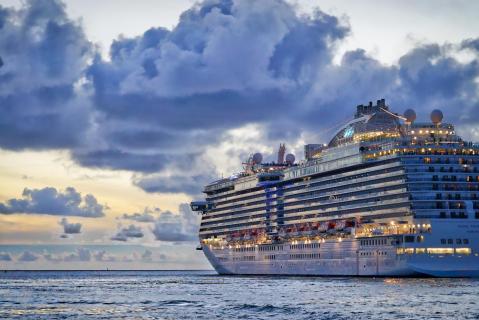 Planning your next trip but dreading the stopovers, sometimes questionable aeroplane food and cramped seating? if you are not lucky enough to fly business or first class that is, then taking a cruise could be for you! In 2018 1.35 million Australians decided to warm up their sea legs and set sail with one of the most popular destinations being our very own backyard.
Taking a cruise is the perfect way to see the world and with the increasing number of cruises departing from Australia you can be sure to snatch up a bargain for your next cruise holiday.
See some of the benefits cruising provides below:
–See Multiple Destinations, unpack only once, Unlike flying, taking a cruise means you can stop at multiple locations on the one trip without needing to constantly repack your bag, not to mention the airport chaos.
– All Inclusive, Cruises can be great value for money as a ticket normally includes your accommodation, food & drinks, and onboard activities (with some exceptions of course)
– Easy to plan, planning a trip can be stressful with arranging Accommodation, transport, activities and meals but with cruises as these are included all you have to to do is decide where you want to go and when you want to go!
– Cruises for all types of holidays, Family holiday, romantic getaway, or a short cruise with your mates? With multiple cruise liners, destinations and the option of a short cruise or long cruise the opportunities are endless.
Unlike most other insurers Travel Insuranz provides cruise cover at no additional cost. Medical evacuation from a cruise ship can be financially crippling with medical bills reaching $250,000 which is why Travel Insuranz provides unlimited medical cover including emergency medical evacuation (please ensure you read the full terms and conditions of cover by clicking here)
Snow Sports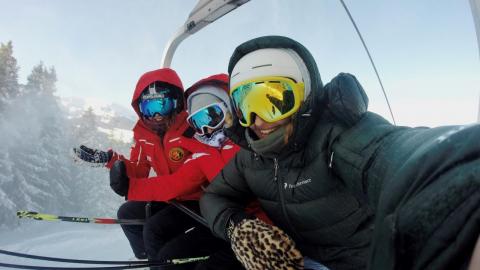 Ski Holidays have become more and more popular over the years and Australians are travelling further to find the perfect piste. Whether it's your first time on the slopes or you are a seasoned skier or snowboarder having the right snow sports insurance is a must! Injuries on the slopes are common and even a minor injury could mean a large medical bill.
We understand that peace of mind is most important to our customers when hitting the ski fields, that is why we have made it easy to include snow sports cover in your policy. Unlike most insurers Travel Insuranz allows customers to select the dates they will be participating in snow sports instead or having to pay for the cover even when they are not on the slopes(If you don't know your snow sports dates when obtaining your quote you can always add them later.)
Like all sports, skiing can be fun but also dangerous. From twisted ankles to more serious injuries, don't let a snow accident ruin your holiday.
Unlike most insurers Travel Insuranz allows customers to select the dates they will be participating in snow sports instead of having to pay for the cover even when they are not on the slopes (if you don't know your snow sports dates when obtaining your quote you can always add them later).
This additional snow sports premium will cover you for:
• Skiing (snow, on piste)
• Snowboarding (on piste)
Groups & Families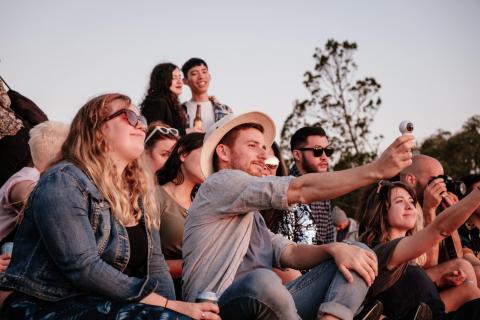 Our insurance is great for group travel. Whether on a school study tour or for guests and family at an overseas wedding or conference Travel Insuranz has you covered! Obtain a group quote today with up to 25x travellers on one policy.
The benefits of group insurance
List up to 25 travellers on each policy
Not travelling together for the entire Journey? Not a problem! Choose our Deluxe plan which allows policyholders to travel separately within the travel dates specified on your policy certificate.
Have the policy organizer arrange the group's details on their behalf- There is no requirement to obtain each travellers signature (remember as the group policy organiser you are responsible to ensure all details are correct) and importantly, to make sure that each traveller receives a copy of the Product Disclosure Statement so that they are aware of the terms and conditions of cover.