Cruise Insurance
Cruising has become more popular over the years with a 2017/2018 report from the Cruise Line Association showing that the Australian cruise industry is worth 4.8 billion dollars, now that's a lot of cruises. With hundreds of cruise destinations to choose from and multiple cruise ships to suit traveller needs, cruising is a wonderful way to see the world.
Not all travel insurance policies cover cruising so it is important to do your research to ensure you have sufficient cover in case something goes wrong. As with all travel, the unexpected can occur and if you were to fall ill or suffer an injury onboard a cruise ship, not having travel insurance can be financially crippling for you and your family. Did you know that a medical repatriation can cost as much as $250,000 depending on your location and the medical attention you require.
Important note about Domestic cruises: Most travellers think that if you are cruising within Australia any medical costs would be covered or partially covered through Medicare. This is not the case. Most Cruise ships are international cruise liners which means they have international doctors onboard, this would mean that although you are cruising within Australian waters, a trip to see the doctor could cost you the same as if you were to see a doctor in the USA.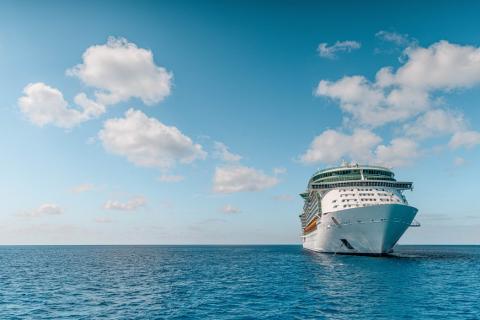 Important tip!
Get your vaccinations and ensure you have enough medication before you leave home. Also, If you are prone to getting seasick make a visit to your local pharmacy to stock up on medicine which will save that costly GP visit onboard.
No matter what type of cruise holiday you are planning, set sail with the peace of mind that if the unfortunate were to occur your travel Insurance policy would look after you. For more information about taking care of your health onboard a cruise click here to visit the smart traveller website.
Top cruise tips:
Grab an early bird deal: Most cruises offer discounts and bonuses if you book in advance, be sure to speak to your agent about what offers and deals are available to you.
Avoid the breakfast buffet stampede: If you have ever been on a cruise before you know fighting your way through the breakfast rush to the scrambled eggs and Bacon can be a damper on your morning. why not order room service? normally this can be arranged in advance for a small service fee.
Book a balcony cabin: when you think of a balcony cabin you may think of a hefty price tag, well this is where tip 1# comes into play. With hundreds of Cruises to choose from doing your research is key when it comes to grabbing a bargain.
Make the most out of your cruise experience: Get involved in the free activities and classes, Most cruises provide a wide range of free activities such as dance classes, competitions and talent shows (if that's your thing).