Student Travel Insurance
Studying overseas can be an exciting and rewarding experience. No matter if you are heading overseas on a student exchange program, volunteering abroad or are there for study, it's important to be covered by travel insurance. In some cases, the School or University might arrange travel insurance on your behalf. If they do, here are some things to consider when choosing the right travel insurance policy:
Does the policy cover your pre-existing medical conditions?
Does it cover you for activities that you might want to undertake, like skiing or even some adventure sports?
Does the policy cover you for medical evacuation if you cannot be treated overseas?
Will the policy cover you if you travel to another country on a holiday? Or does your policy only cover you for a limited number of days of personal travel during your exchange? It can be very difficult to get additional Australian travel insurance once you have left Australia.
When does your policy expire? If you plan to keep travelling once your exchange has finished, you might need to extend your travel insurance.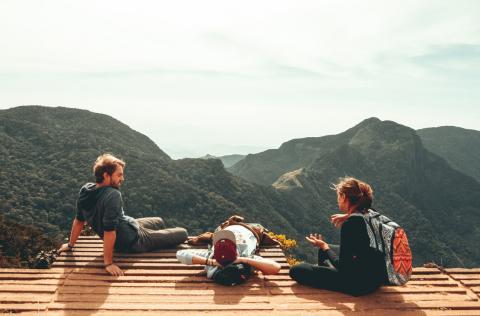 Schengen Visa
If you have travelled to Europe before or are intending to, you have more than likely been advised by your visa issuer that you must have travel insurance that meets all the Schengen requirements. The Schengen region is made up of 26 different countries within the European Union. Before travelling to any of these countries you must have travel insurance that meets the Schengen requirements.
Minimum medical coverage of €30,000 (euros) – including medical evacuation back to your home, repatriation of remains if you pass away during your trip and emergency hospital treatment.
Coverage to all the Schengen countries.
Medical insurance for the whole duration of your journey to the Schengen area.
All Travel Insuranz policies meet Schengen visa requirements as listed above and once you have paid your premium we will issue you with your policy certificate along with our product disclosure statement which outlines your plan and benefits which can be used as part of your visa application.
Things to remember before you head overseas:
Visit your doctor, your health and mental health is what is most important. Speak to your doctor about an auto refill prescription which will last the duration of your trip. This will save costs associated with seeing a GP if you run out of your meds. It is important to note that travel insurance does not provide cover for costs associated with medication prescribed or recommended to take prior to departing Australia.
Do your research, before leaving check what safe public transport options are available to you and how far these are from your accommodation. Save important numbers to your phone such as local emergency numbers, campus security and the nearest Australian embassy.
Know your Visa entitlements– If you plan to work whilst studying it's important to check whats restrictions are associated with your visa. Most visa's do not have restrictions around what type of work you can do however you may find they only allow you to work a certain number of hours per week. Be sure to check with your visa issuer what your entitlements are, as working outside these restrictions can have you deported from the country.
Important note: Medicare does not cover you whilst overseas however some medical and hospital costs may be covered or partially covered under the reciprocal health care agreement. Be sure to do your research as all reciprocal agreements are different.
Australia has reciprocal health care agreements with:
Belgium
Finland
Italy
Malta
Netherlands
New Zealand
Norway
the Republic of Ireland
Slovenia
Sweden
United Kingdom
What is not covered by reciprocal health care agreements:
do not cover all medical situations, they are usually for urgent care that cannot wait until you get home.
do not pay total medical costs, most expect you pay a percentage of your medical costs (a co-payment.
do not pay for you to get private health care, you will have to pay the full cost.
do not cover costs for any non-subsidised medicines or treatments.
do not cover non-urgent medical needs.
are not a substitute for travel insurance.