Snow Sports
Australians love adventure and we are not afraid to explore the globe to find it. Ski holidays have become increasingly popular over the past few years with one of the most popular ski destinations just across the ditch in New Zealand.
Whether you're hitting the slopes in Queenstown or making your way to Japan's world-famous ski resorts, travel insurance is a must. With all sports and activities, things can go wrong and without the right cover it could leave you and your family in incredibly stressful financial situation. An accident on the slopes could mean a large medical bill with evacuation costs often as much as $25,000. Some of the most popular ski destinations are situated in countries where hospital and medical costs are extremely high. Think your visit to the GP was expensive? Take a look at these overseas costs:
Switzerland – cost to call an ambulance $1531 AUD.
Canada– 1-day local hospital stay between $4,000-$7,000 AUD (this excludes any medical treatment)
USA– On average costs $500 (AUD) to call an ambulance, an, overnight stay in hospital can cost as much as $5,000 AUD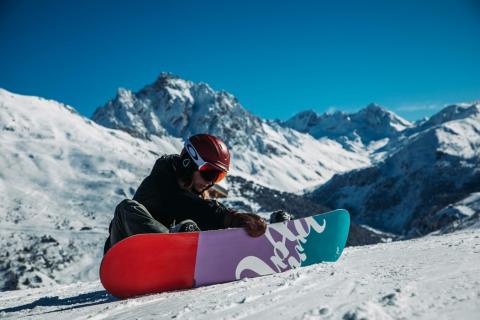 What is the difference between on-piste and off-piste (sometimes referred to as backcountry skiing)?
This is very important as most insurers will not provide cover whilst you are participating in snow sports off-piste or backcountry.
Off-piste also is known as backcountry:
Off-piste simply means 'outside the ski run.' And that is how literal you should take it. This area is unsupervised, ungroomed and unmarked. When you leave the ski run or the ski route, you are off-piste. That also includes that one meter next to the ski run with fresh snow. Often you can ski just beyond the markings without any problems, but avalanches have originated right next to the run. In short: outside the ski run is off-piste.
On-piste:
An official ski run is marked, supervised, and very often groomed. A ski run can be descended without worrying about dangers such as avalanches or cliffs.
Of course, you must be aware of objects that could be present on a ski run, such as trees, lift posts and, most importantly, other skiers and snowboarders. One advantage of a ski run is that it always ends at a lift or in a village. This is not always the case for off-piste runs.
Important note: The definition of on-piste and off-piste may be different with each insurer so be sure to check this before departing.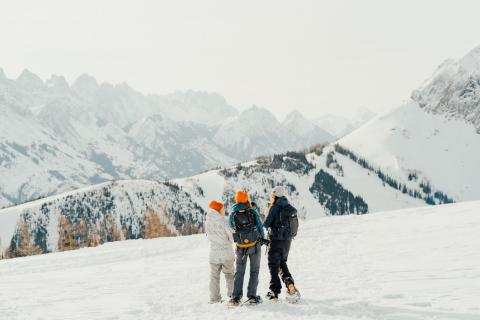 Here are some tips to keep you safe on the slopes:
Check the weather forecast. Be sure you plan and stay up to date with the local weather as weather conditions at high altitudes can change often and rapidly.
Wear a helmet. Head injuries are common and can cause permanent damage. Helmets are not just for riding snowmobiles or kids. Make sure you wear a helmet when skiing and snowboarding too. You will notice all the professionals do it (and there's reason why).
Only wear one pair of socks. more will make your feet colder! The second pair compresses your foot, cutting of circulation and making your feet colder than they would be with a single pair.