Backpacker Travel Insurance
Caught the travel bug and decided to embark on the adventure of a lifetime? Backpacking lets you see the world on a budget and allows you to immerse yourself in a country's history and culture … whilst making lifetime friends along the way. There's lot that goes into planning an overseas trip including travel insurance (which is a definite for your task list). It's important to remember that with all travel comes the risk that something unfortunate can occur. We all want to enjoy our holiday and travel with the peace of mind which is why travel insurance is so important.
Understanding travel insurance and what you are really covered for can sometimes be confusing. If you are travelling on a budget, you will want to know you are getting bang for your buck! You also don't want to be missing out on any important travel insurance benefits. What are these? Well the most common and sometimes most important benefits on a travel insurance policy are cover for your unexpected hospital and medical expenses, luggage, personal effects, cancellation fees and lost off the counter at the museum.
Whilst we understand that making every dollar go just that little bit further is important to backpackers, you also don't want to get caught without comprehensive travel insurance. Travel with the peace of mind with Travel Insuranz comprehensive cover.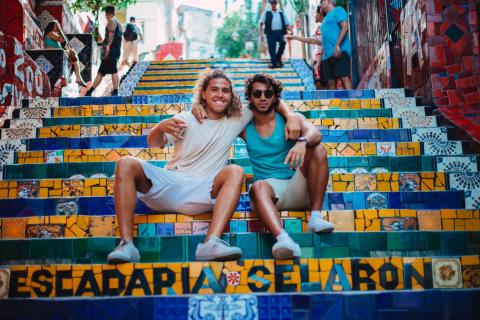 Whether you are a digital nomad, on a gap year or backpacking with your better half, travel insurance is a must!
The Australian Government (DFAT) says 'travel insurance is as important as a passport, without it you or your family could suffer financially if things go wrong'. A recent survey showed 1 in 10 Australians travelled overseas without insurance leaving themselves open to a large financial loss if the unfortunate were to occur. Travel insurance does not need to be complicated which is why Travel Insuranz has made getting covered easy with a range of plans that provide many benefits for backpackers:
Travelling for an extended time? Whether it is one month or one-year, Travel Insuranz has you covered. And because we know that sometimes plans change and you may want to stay overseas longer we have made extending your policy easy via our online application process on our website or simply by emailing us.
–24/7 Emergency Assistance: Having a medical emergency overseas can be a frightening experience. However, one call to our dedicated helpline is the signal for some of the industry's most caring and professional teams to swing into action. Called upon to handle more than 20,000 medical emergencies every year, our emergency service provider has one of the most experienced teams of experts on hand 24/7.
–Get covered within minutes: Planning a holiday is a big job and sometimes travel insurance can be overlooked. Not to worry! Get covered in less than 5 minutes and once your premium is paid you will receive your travel insurance documents immediately.
–Making a claim a breeze: Don't sit on hold waiting to speak with a claim's consultant, with our easy online claims process you can submit a claim at any time. What's more, all valid and fully documented claims are assessed and paid with 10 business days.
Why choose Travel Insuranz?
The team at Travel Insuranz has not only arranged travel insurance for over 2 million travellers but has paid out more than $30 million in claims.
Travel Insuranz is 100% Australian owned and its travel insurance policies are insured by Berkshire Hathaway Specialty Insurance Company which is part of Berkshire Hathaway's National Indemnity group of insurance companies, providing global strength to give you peace of mind.
–Over 90 sports and activities automatically covered.Scuba Diving, Tandem Skydiving and White-Water Rafting are just some of the activities we include under our plans. For a full list, our sports and activities click here.
–Group Travel Our group policies can include up to 25x travellers on one policy and can be set up by the tour leader which means each policy holder is not required to sign any documents. Remember though that the tour leader must ensure every traveller is aware of the terms of cover by reading the Product Disclosure Statement.
–Planning to work whilst on holiday? Travel insuranz provides cover for non-hazardous work such bar work, teaching in a classroom or even fruit picking. If you are not sure whether the type of work you are planning doing will be covered please get in touch, we would be happy to assist.
–No return dates. No worries! Travel plans can often change which is why Travel Insuranz provides cover even if you have not purchased your return ticket home. This option is not normally available with other insurers but Travel Insuranz understands being a backpacker often means the need for flexibility due to their spontaneous travel needs.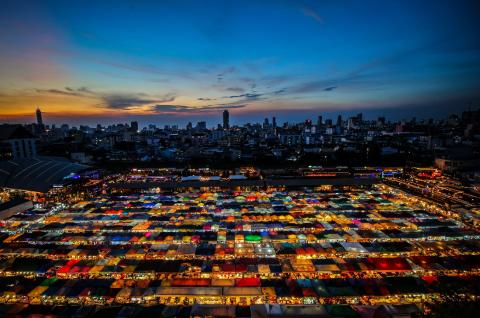 Tips for Backpacking:
Eat like the locals – One of the best reasons to travel is to try the many cuisines a country has to offer, eating like a local will always be cheaper and will allow you to get experience the local culture and provide you with an unforgettable, authentic experience. Don't be tempted by those golden arches (McDonald's) … that's right, now's the time to get out of your comfort zone and experience what the city has to offer.
Find the perfect balance between spontaneous travel and planning – Spontaneous travel sounds fun but it can often mean paying a higher price for that hostel or for an activity. Before leaving, do your research on the area you intend to stay in and find out if its easily accessible. Make sure you book your activities well in advance, not only will this get you ahead of the queue, it will also help with budgeting for you trip.
Pack light – Backpacking means carrying all your belongings with you even when leaving the hostel for the day (unless the hostel provides you with secure lockers, do not risk leaving your stuff in the room). The key is to pack light and only travel with the essentials and remember most backpacking destinations will have markets or stores that will allow you to pick up forgotten items, often dirt cheap.