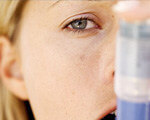 Like most travel insurance policies, pre-existing medical conditions are excluded, which means that we will not pay for a claim related to these conditions. However, there are certain conditions that we are able to include automatically as described below. If you have a condition that is not included in the list you can still buy the policy but on the understanding that there is no cover for that condition.
There is no cover for any loss you may suffer as a result of any pre-existing medical condition as detailed below:
Any dental or medical condition, defect or disease suffered by you, your travelling companion, any close relative or any other person:
for which advice or treatment (including prescribed medication), or investigation has been received or prescribed in the 12 months prior to the issue of the policy;
of which you are aware or could reasonably be expected to be aware at the time of applying for insurance; and / or
is of a recurring or an ongoing nature or any complication directly attributable to the condition.
Notwithstanding the above, there are certain Pre-existing Medical Conditions that we are able to cover automatically without referral. Please refer to the list below.
You are automatically covered if your pre-existing medical condition is described below, provided you have not been hospitalised (including day surgery or emergency department attendance) for that condition in the past 24 months.
Acne
Allergic Rhinitis
Anaphylaxis
Asthma - with no other chronic lung disease
Bee Sting Allergy
Benign Breast Cysts
Benign Renal Cysts
Bunions
Cataracts
Chronic Sinusitis
Congenital Blindness
Congenital Deafness
Dermatitis
Dry Eye Syndrome
Ear Grommets
Eczema
Epilepsy - Where you only take one (1) anticonvulsant medication and you have not had a seizure in the last 12 months.
Folate Deficiency
Food Intolerance
Gastric Reflux
Glaucoma
Hay fever
Impaired Glucose Tolerance
Incontinence
Insulin Resistance
Iron Deficiency Anaemia
Latex Allergy
Macular Degeneration
Menopause
Nocturnal Cramps
Pernicious Anaemia
Pregnancy up to 18 weeks gestation from the date the policy ends, where no complications exist relating to this pregnancy, it is not a multiple pregnancy, and the pregnancy is not the result of assisted reproductive programmes. Cover is only provided for serious complications of pregnancy that could not reasonably have been predicted to occur by a healthcare practitioner in possession of the insured person's current and prior medical history. A serious complication is one likely to pose a threat to the life of the mother. Expectant mothers should consider whether they travel under this policy, as no cover is provided for childbirth or the health of a new born child irrespective of the stage of pregnancy at which the child is born.
Psoriasis
Raynaud's Disease
Rhinitis
Sinusitis
Trigger Finger
Urticaria
Vitamin B12 Deficiency
There is no cover for any medical conditions that you were aware of, or arising from signs or symptoms that you were aware of when your policy was issued, and for which at that time:
1. you had not yet sought a medical opinion regarding the cause;
2. you were currently under investigation to define a diagnosis; or
3. you were waiting specialist opinion